Labcal provides a wide range of services. Our line of business includes but is not limited to the following:
Calibration, Installation, commissioning and repair of instruments

Sales and servicing of industrial, laboratory, medical, mining and analytical instruments

GSM commander installation for access control, remote temperature monitoring, fuel management system and cable theft prevention Distribution of industrial chemicals

Free estimates on repair jobs

Supply and Installation of solar systems

EQUIPMENT SUPPLY AND SERVICE

We are a team of professionals experienced in a wide range of fields. Our skilled technicians are always available for backup/after service whenever needed. Fields of specialization are classified as follows:

MEDICAL EQUIPMENT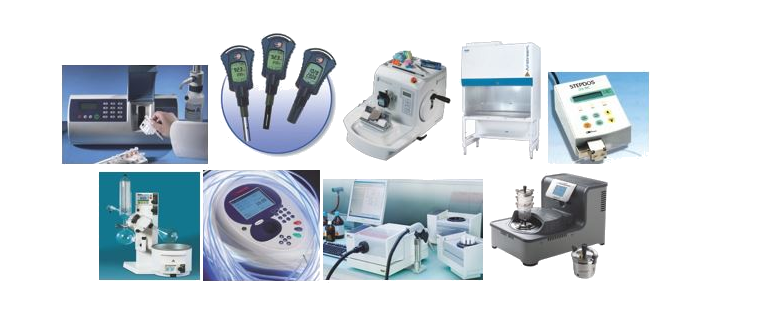 We are authorized distributors of MRC, the biggest medical equipment supplier in Israel. After supply, we are available to give backup service to our customers. Some of the instruments we specialize in are listed below.
X-ray, x-ray film processor, ultrasound scan machine, dental chair and x-ray

ECG monitor, vital signs monitor, fetal heart detector, pulse oximeter

Defribulator, theatre table, autoclaves and sterilizers

Sphygmomanometers, laryngoscope

Centrifuges, Incubators, Microscopes

Temperature monitors, Thermometers

Hospital Consumables

On top of supply, we also service and repair all medical instruments.
INDUSTRIAL AUTOMATION & PROCESS CONTROL


We provide complete solutions including supply and installation of specialized analysers, gas detectors and instrumentation products based on specific customer requirements which other instrument vendors normally refuse to tread on. Our networked solutions leverage the capabilities of automated data collection and data acquisition products to offer rapid and sustainable improvements with measurable results. We provide the most extensive and widely used set of data collection and data acquisition products.

Labcal Instruments (Pvt) Ltd has a wide range of high-tech Data Acquisition Cards to meet the various needs of industrial application and new automation projects with extensive knowledge and the latest technology Our Modules range from Temperature, Level, Digital output and many other processes monitoring. Listed below are the products we specialize in.
I/O modules

Paperless Recorders & Loggers

Data Acquisition Modules

Human Machine Interfaces

Industrial Ethernet

I/O Program development

PLC wiring

Temperature controllers

Identification tags &creation of databases

Availing of mimic samples & creation of active graphic screens
Display, logging and alarming of critical and non-critical process parameters

LABORATORY AND INDUSTRIAL INSTRUMENTATION

Labcal Instruments (Pvt) Ltd. is a reputed supplier of Laboratory and industrial instruments for a wide range of sectors of industry. We can identify, select recommend and/or supply the most suitable field instrument and control systems based on application, project objectives and budget.