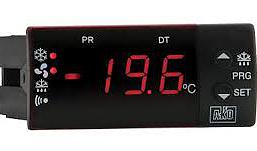 Labcal Instruments (Pvt) Ltd is a start-up business located in Harare, the capital city of Zimbabwe. It is wholly owned by a team of Zimbabwean Engineers who have combined experience of more than twenty years. The company was established in 2009 by a team of three highly skilled professionals having experience in instrumentation.
We specialize in Calibration, Sales and Servicing of Industrial, Medical, Analytical Laboratory & Mining Instruments and consumables. Our organization also has a division which is involved in Access control, Fuel management systems and telemetry technology installation. In addition, we are specialists in automation, installation and commissioning of temperature, level, and a variety of remote control and monitoring systems.
Our team of expertise in instrumentation is readily available to help in design of measuring systems that best suit customer requirements.
We target organizations that place great importance in the quality of their products and/or services by ensuring that their equipment and measuring instruments are accurate, and fit for the purpose they are used for. Given the fact that owners of Labcal are highly trained in the field of ISO standards, customers are assured that the service we provide will help them comply with ISO standards requirements.
All these years, Labcal has tried its best to offer quality products and prompt after sales service to its reputed clientele. As a result of this, Labcal Pvt Ltd has built good will and strong relationship with its customers. Some of our customers are listed below:
Savanna Tobacco

Dairibord Gweru

Sable Chemicals

Irvines Zimbabwe

Dairibord Harare

Nestle Zimbabwe

Dairibord Malawi

Fodya (Pvt) Ltd

Alpha Omega Dairy
Ingwebu

Olomide Tobacco

Mutare Bottling Company

Dairibord Chipinge

Dairibord Chitungwiza

NOIC (former NOCZIM)

Medicines Control Authority of Zimbabwe (MCAZ)

HIPSL Laboratory